GDPR Compliance
The app used for ensuring the GDPR/CCPA compliance of this site, collects your IP and the email address in order to process the data. For more check
Privacy Policy & Terms of Service
Data Rectification
You can use the link below to update your account data if it is not accurate.
Data Portability
You can use the links below to download all the data we store and use for a better experience in our store.
Access to Personal Data
You can use the link below to request a report which will contain all personal information that we store for you.
Right to be Forgotten
Use this option if you want to remove your personal and other data from our store. Keep in mind that this process will delete your account, so you will no longer be able to access or use it anymore .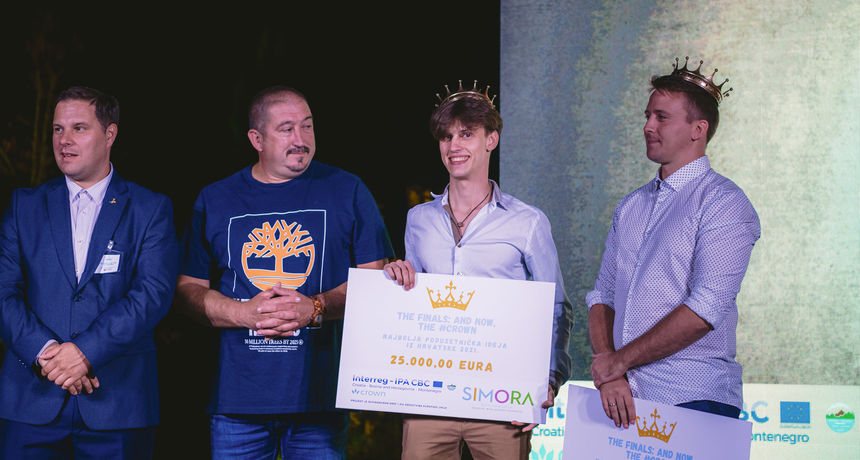 The best business idea of 2021
Through the CROWN project, Herbie was declared the best entrepreneurial idea for 2021 in Croatia.
A total of 300 participants from Croatia, BiH and Montenegro took part in the project.
EU project CROWN is worth EUR 616,169.00 .
1st phase of the CROWN project👑
After preliminary tests to discover entrepreneurial potential, we were chosen as participants in the CROWN project together with the other 99 participants from Croatia.
2nd phase of the CROWN project👑
Experts choose 25 ideas that they think have potential for further development.
We undergo training together with other participants so that we can successfully prepare projects for market entry.
3rd phase of the CROWN project👑
With the help of a mentor, we are preparing for the final speech in which we need to present our project in three minutes in front of an expert jury from Serbia, Bosnia and Herzegovina, Montenegro and Croatia.
4th phase of the CROWN project👑
We win the award for the best entrepreneurial idea in Croatia in 2021 and a marketing campaign worth 25,000 euros.
5th phase of the CROWN project👑
With the help of mentor Albert Gajšak, we are preparing together with 4Film and Goran Jurić for the placement of Herbie on the foreign market through CROWDFUNDING.
6th phase of the CROWN project👑
Soon!
Product launch on the Kickstarter platform with the aim of raising funds for further product development and expansion to foreign markets.